You can use either olive oil or avocado oil (a French favorite) for this recipe; both taste great. We're loading up on herbs, too, including fresh basil and parsley, for some serious flavor.
Finally, though old-school tapenades are made with a mortar and pestle, in this tapenade recipe, I'll spare your arms — you'll use a food processor to achieve a nice, smooth spread in just seconds.
Add all of the ingredients to the food processor.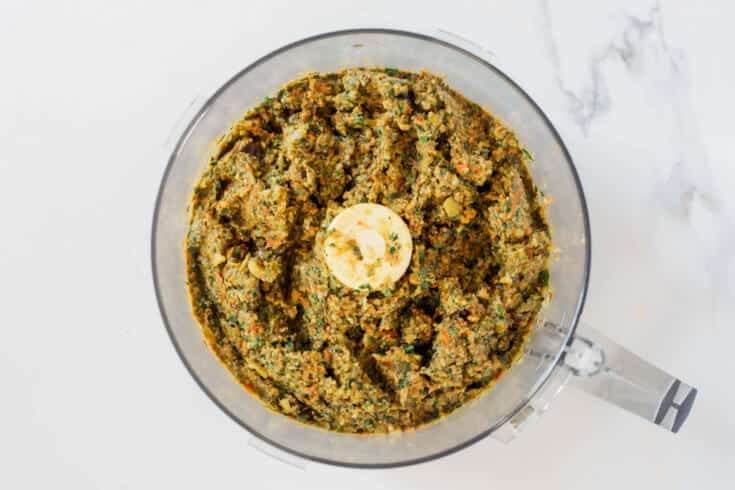 Then blend on high until all the ingredients are well combined. It's OK for the tapenade recipe to be a bit chunky.
Serve the olive tapenade with your favorite crackers …
… or are freshly toasted bread! Go with gluten-free if you have an allergy or any sensitivity at all. You can't go wrong with whatever you choose to serve this olive tapenade. As the French say, bon appétit!
Olive Tapenade Recipe — a Staple of the Mediterranean Diet
Total Time: 5 minutes
Serves: 12–15
Ingredients:
1½–2 cups pitted black and green olives
¼–½ cup sun-dried tomatoes
½ cup capers, drained
½ teaspoon Himalayan pink salt
½ teaspoon pepper
½ teaspoon garlic
½ teaspoon onion powder
1½ teaspoon oregano
½ cup fresh basil leaves
½ cup fresh parsley leaves
2 tablespoons olive oil or avocado oil
Directions:
Add everything to a food processor and blend on high until well combined.
Put on top of gluten-free crackers or toasted bread.